No matter what you use your computer for or how often you use it, we are all susceptible to threats occurring on our PCs and Macs. Computer viruses are incredibly common and can appear on your computer in many different ways. Some of these malicious programs allow unauthorized groups to either steal your identity or lock up your computer. PC threats can come from many different places, including; your browser, your email, or downloads. These types of threats can make it difficult to access your computer, and are almost impossible for you to remove without assistance. They will usually slow down your computer to a crawl!
Geeks 2 You is an industry expert when it comes to Virus and Spyware Removal. Our team works around the clock to stay up to date on the latest threats and how to fix the issues associated with each threat. We utilize the best software on the market and provide the best solution for virus removal. While other companies may tell you that Windows will need to be reinstalled in order to remove viruses, we can usually identify the problem and rectify the issue without loss of data or private information.
As a preventative measure, our technicians will also secure your computer and browser with the latest protection to help you avoid threats and attacks in the future. So whether it's in home, or at your office, we can easily provide you the virus removal services and tools to eliminate the problem. If you suspect your computer has been compromised, we recommend having one of our techs come out before any serious damage can be done.
The most common threats we see today are:
Ransomware
Phishing scams
Email attachments
Ransomware infections are programs that infect your computer by encrypting your files until you pay to unlock them. These programs can affect the way you browse on the internet and affect the way you open files. Some ransomware threats can also lock you out of your computer. Before you pay the large amount of ransom to get your files back, we recommend calling us as soon as you know you've been hit by this type of infection. Our state of the art methods have been proven to recover most of your data and remove most of these types of infections.
Phishing scams have been seen popping up on many sites across the internet. They will often claim to be Microsoft or Apple; state that your computer has issues, and tell you to call a toll-free number. They will also threaten that you will lose files if you shut down the computer. These companies have no way to contact you, nor do they keep tabs on the state of your computer. If you see one of these popups, do not call the number provided. Instead, call one of our skilled technicians to clean up your computer and protect your browser.
Your email is also a way that viruses or threats can get into your computer. We have seen different types of viruses and other threats come directly in to your email box. These emails will often look like they are from your trusted contacts and may have a file attachment for you to download. If you see a strange email, contact the sender before opening any attachment. If you have already opened a malicious file from an email, give us a call immediately so we can remote this threat.
Current things to watch out for:
1. Microsoft/Google/Apple/Dropbox/Etc Emailing or Calling – Event Viewer Scam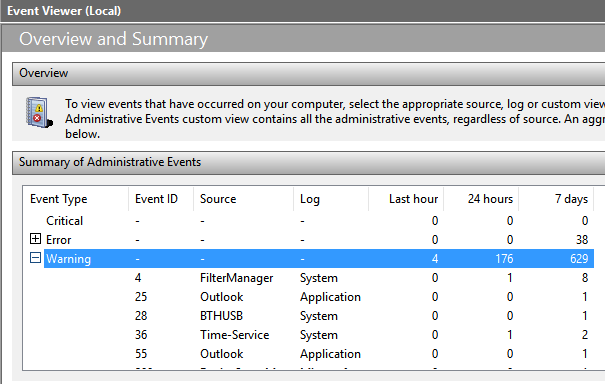 Someone may call your phone and say they are a representative with Microsoft, Apple, or some computer repair company and say your computer has a virus. They will ask you to allow them to remote in, and then show you the Windows Event Viewer. This log of errors is normal, and should have lots of errors in it. They will claim that this is abnormal and they need to fix things. They will then charge you $300 or some arbitrary number to fix it, and then they will encrypt your data(pictures, documents, videos, etc) and then demand a ransom of $1000 or even more to get your data back. They can also change your password and lock you out completely. Do NOT give anyone remote access to your computer that you do not fully trust!
2. Ransomware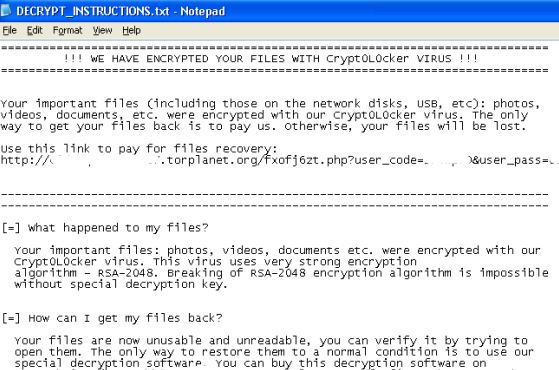 There are currently over 100 different variants of RansomWare! These are viruses that infect your computer and then encrypt your data and will attempt to ransom access to your files back to you. They will typically pop up notifications telling you that you won't be able to access your files without paying in Bitcoins or Phone Cards/Western Union, and the ransom usually starts at $1000 and goes up. We have even heard of a case where the ransom was over $70,000! Do NOT attempt to pay the ransom. If you do, they will take your money and never respond to you. We have never seen a case where anyone has gotten the decryption key to their files by paying the ransom. The viruses will also encrypt all flash drives/external hard drives/network shares that are connected to the computer. We have seen cases where entire companies were shut down and locked out by one system getting infected! Ultimately the virus has to be removed from the computer, and we have several methods of getting your data back. We currently have a 80% success rate on getting our clients data back! We still absolutely recommend having a data backup plan in place, this way you can always get your data back. Give us a call to discuss your options.
2. Viruses & Spyware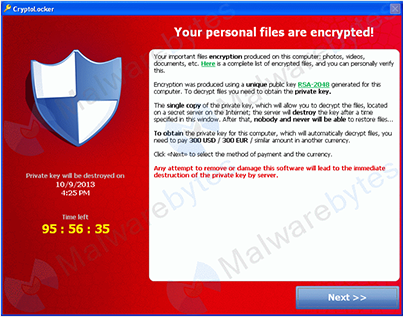 Generic viruses and spyware get installed on your computer through other software, emails, or accidentally clicking on links. It can happen quickly with very little input from you! They generally cause your computer to slow down and can cause lots of issues. We generally find some type of virus/spyware on every computer we touch! We can quickly clean these out, and put in preventative measure in place to stop them from getting back in.