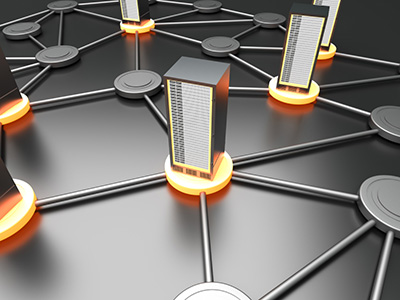 With all the threats on the internet today, it is important to back up your computer on a regular basis. You may not know that you have important data stored on your computer, until it is gone! We will work with you to provide a working strategy to cover your data, no matter how much data you have. Our backup solutions can ensure that you are 100% covered against every type of data loss. As one of the best options for backup, we use cloud-based storage. Unlike other cloud solutions, our cloud backup maintains the encryption key to your data locally on your computer, to prevent against data theft.
For your home PC, we offer encrypted cloud storage that will protect you from fire, theft and hardware failure. We can also implement other types of backups such as: NAS devices, external drives, bare metal backups, and even flash drives.
Every business has threats against their data. It may be employee theft, system failures, ransomware, hackers, HIPAA/SEC/AZ Bar security, or just plain old natural disasters. Our hosted backup provides encryption and allows you to maintain HIPAA compliancy and limit your risks.
Don't risk your data, get a proper backup plan in place with Geeks 2 You!
Online backup:
Geeks 2 You now offers online backup for Windows and PC's. Contact us today to get your account created.
Windows Download
Mac Download